Roy Testa has been teaching First Aid /CPR classes for the American Red Cross as a volunteer and paid employee since 1982. He has also been an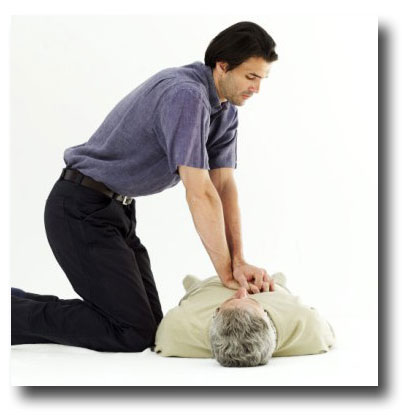 Instructor Trainer for all Red Cross Health and Safety Classes, and a member on the Health and Safety Service Committee for the Northwest Chapter of the Red Cross in Montana. He is also certified by the American Heart Association and is qualified to teach all HeartSaver First Aid programs as well as HealthCare Provider Classes that are the standard for Health Care Professionals. The staff at Anytime/Anywhere also have extensive backgrounds in all areas of First Aid /CPR training including Wilderness First Aid and Outdoor Emergency Care.
Roy was employed by Salish Kootenai College in Pablo, Montana from 1980 to 2010 as a Health Educator where First Aid/CPR classes were a large part of his teaching assignment. His qualifications also include a Masters Degree in Education from Teachers College, Columbia University, which helps to give him a unique ability to organize, adapt, and implement training to the specific needs of our clients.
Anytime/Anywhere First Aid / CPR will provide training to businesses, health professionals, civic groups and organizations, and the general public in Flathead, Sanders, Lake, and Missoula counties. With headquarters in Whitefish, Montana, classes are available in Missoula, Ronan, Polson, Kalispell, Columbia Falls, Eureka, Libby, Thompson Falls, Plains, West Glacier and by request any area in Montana and Idaho.
FOR WHOM:
...Restaurants
..Dental Offices
...Car Dealerships
..Medical Offices
.. Retail Stores
..Day Cares
.. Construction
..Nursing Homes

.. Lodging Facilities

..Financial Institutions
.. Adventure Businesses
...Persons who want to have knowledge to help family, friends, neighbors, and fellow citizens.
WHY TRAINING:
Reduce risks to employees & customers
Reduce liability
Reduce insurance premiums
Increase safety and welfare of staff
THOROUGH - All basic first aid and CPR/AED classes offered by the American Red Cross and The American Heart Association.
EFFICIENT - Organized and designed for minimal class time.
ECONOMICAL - Lowest per student cost guaranteed anywhere.
CONVENIENT - You choose the time. You choose the place.
ANYTIME/ANYWHERE will schedule and deliver
the First Aid/CPR classes you need at your convenience,
at your location or ours, and within your budgetary requirements.
At completion of the class,
American Red Cross or American Heart Association
certification will be provided.
No minimum student requirement.
Call or email us for a no-cost, no-obligation consultation appointment.
Roy Testa - Certified Instructor
Phone: 406-249-2051
Fax: 406-862-2632
Email: royinmtcpr@gmail.com